Annual Pass Holders, we have transitioned to a new system.
Click here
to access your benefits.
Want to purchase an annual pass?
Click here.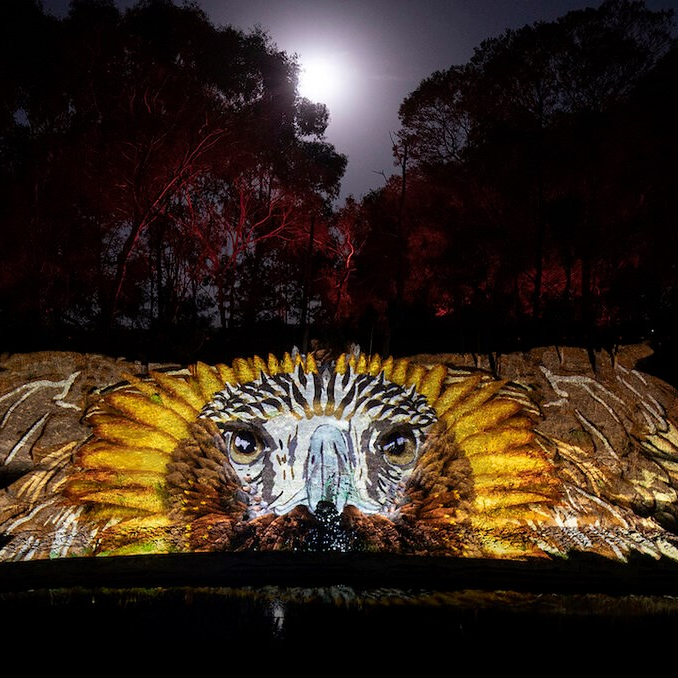 AURA Night Show - Gold Changes Everything
AURA is an immersive 90-minute theatre experience using amazing projection technology, that follows gold from its creation through to its colonial discovery, right up until the current day.

Visitors will be taken through three different theatres to explore the science of gold, the local Wadawurrung link to gold, and the impact of the gold rush on our town and the present day. This includes the stories of Bunjil and the Eureka Rebellion, among others.

Transporters are used to move betweent the theatres, partly outdoors as well as indoors. Short distances of walking are required.

Arrive at least 15 minutes before your show time to check in and be seated in the first theatre.

Please note that Aura is a completely separate experience to the Winter Wonderlights school holiday special program.
Location:
Map Reference 1
2023-12-08
Please select a ticket type below for your selected date: 08/12/2023
Please select a ticket type below for your selected date: 09/12/2023
Please select a ticket type below for your selected date: 12/12/2023
Please select a ticket type below for your selected date: 14/12/2023
Please select a ticket type below for your selected date: 15/12/2023
Please select a ticket type below for your selected date: 16/12/2023
Please select a ticket type below for your selected date: 19/12/2023
Please select a ticket type below for your selected date: 20/12/2023
Please select a ticket type below for your selected date: 21/12/2023
Please select a ticket type below for your selected date: 22/12/2023
Please select a ticket type below for your selected date: 26/12/2023
Please select a ticket type below for your selected date: 27/12/2023
Please select a ticket type below for your selected date: 28/12/2023
Please select a ticket type below for your selected date: 29/12/2023
Please select a ticket type below for your selected date: 30/12/2023
Please select a ticket type below for your selected date: 31/12/2023